Posted by Curtis Rogers, Wednesday, Sep 21st, 2016
Share: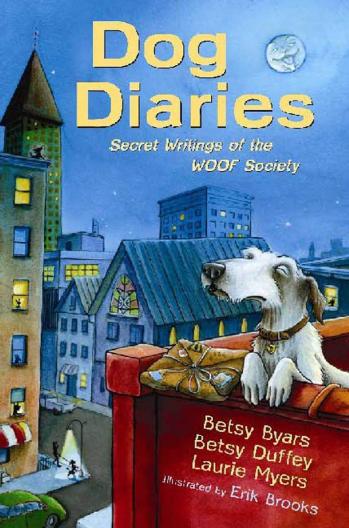 The South Carolina State Library's Center for the Book has selected the book Dog Diaries: Secret Writings of the WOOF Society, to represent South Carolina at the 2016 National Book Festival in Washington, D.C.  The book is the state's selection for the National Book Festival's "Discover Great Places Through Reading Map".  Each state selects one title of fiction or non-fiction, a book about the state or by an author from the state that is a good read for children or young adults.  The map is distributed at the Pavilion of the States at the Festival and lists "Great Reads About Great Places".
The National Book Festival will be held in Washington, D.C. at the Walter E. Washington Convention Center on Saturday, September 24, 2016. This year's festival will feature authors, poets and illustrators in several pavilions. Festival-goers can meet and hear firsthand from their favorite poets and authors, get books signed, hear special entertainment, have photos taken with storybook characters and participate in a variety of activities. The Pavilion of the States will represent reading and library programs and literary events in all 50 states, the District of Columbia and the U.S. trusts and territories.  Children attending the festival are given maps to take to each state's table to have that state stamped to receive a prize.  For more information, please visit loc.gov/bookfest.