Share: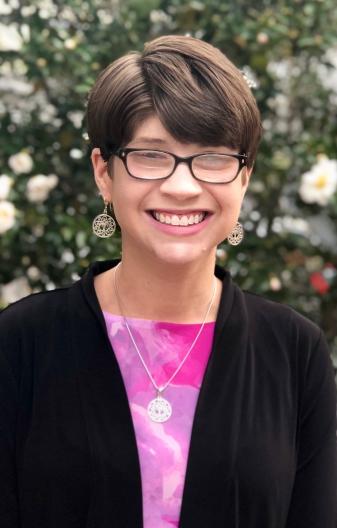 We are excited to announce Kaitlyn Hodges, a Reader Advisory Librarian with Talking Books Services, has been selected to participate in the American Library Association's 2019 class of Emerging Leaders. As one of the 50 chosen nationally, she along with her cohort will grow as leaders within ALA through project planning, networking, and service. At the end of the program, Hodges and her peers may have an opportunity to serve on an ALA, division, chapter, round table, or affiliate committee or work group.
Emerging Leader participants start their program at the ALA Midwinter Meeting in Seattle and then spend six months learning and networking online. They ultimately showcase their project work during one of the poster sessions at the ALA 2019 Annual Conference in Washington, D.C.
Hodges has been working at the State Library since October 2014. Since then, she has completed her Master's degree in Library and Information Science at the University of South Carolina in 2017. In addition to this degree, she also has a Master's degree in Southern Studies (2013) from the University of Mississippi and a Bachelor's in Political Science (2011) from Presbyterian College. She also completed the Associate Public Manager program in 2015. Currently, she serves on 2 Collaborative Summer Library Program (CSLP) committees and is also a participant in the 2018-2019 Association of Specialized, Government, and Cooperative Library Agencies (ASGCLA) Mentoring Program.