Share: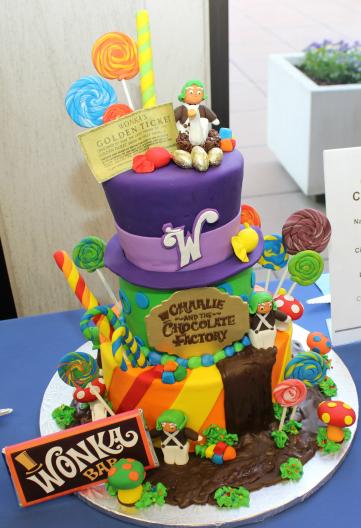 To celebrate National Banned Books Week (September 23–29), the South Carolina State Library is hosting our annual Literary Cake Decorating Contest. This year, our contest is only for SC high school students enrolled in their school's Culinary Arts Program. The contest is an excellent opportunity to demonstrate baking skills and creativity. Plus, the prizes are fantastic!
To participate, students are asked to decorate a cake with their favorite book, book character, author, or literary theme, such as "Banning Books Silences Stories"- a reminder that everyone needs to speak out against censorship. For more information about the Banned Books List, please visit: http://www.ala.org/advocacy/bbooks/frequentlychallengedbooks.
Participating students must follow these steps to enter the contest:
Students must register online: https://www.surveymonkey.com/r/CakeContest, the deadline is 5:00 p.m., September 21.
Cakes must be delivered to the State Library (1500 Senate Street, Columbia) by 9:30 a.m. for judging on Friday, September 28.
The contest winners are determined by library visitors, who vote for their favorite cake between 9:30 a.m. and 12:30 p.m. After the voting ends and the winners are announced, the cakes will be cut and served. Photos of all participants and cakes will be posted on the SC State Library website and social media. View past contest images here: 2017 Literary Cake Decorating Contest; 2015 Winning Cakes.