Posted by Curtis Rogers, Monday, May 9th, 2016
Share: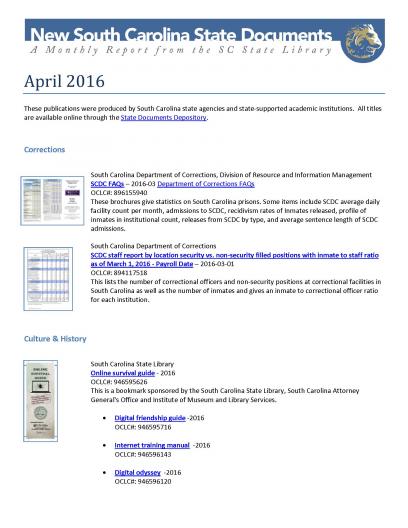 The South Carolina Digital State Documents Depository provides access to publications produced by state agencies and state-supported academic institutions. These publications provide citizens with crucial information about state government, including statistics, annual accountability reports, and data on a wide variety of topics related to the state. The new April 2016 South Carolina State Documents publication provides a description, author, and link to the full-text for each new agency document.
This month, we highlight the South Carolina Department of Health and Environmental Control's brochure on the SC Public Health Reserve Corps, a  program for pre-credentialed medical, behavioral health and non-medical volunteers to help communities during disasters and public health emergencies.