Posted by Curtis Rogers, Wednesday, Jul 26th, 2017
Share: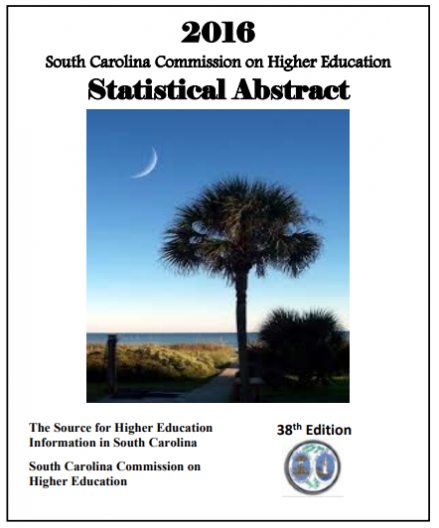 The South Carolina Digital State Documents Depository provides access to publications produced by state agencies and state-supported academic institutions. These publications provide citizens with crucial information about state government, including statistics, annual accountability reports, and data on a wide variety of topics related to the state. The July 2017 South Carolina State Documents publication provides a description, author, and link to the full-text for each new agency document.
This month we highlight the Commission on Higher Education's 2016 South Carolina Higher Education Statistical Abstract.  Included are statistics on universities and colleges in the state, including statistics on enrollment, degrees awarded, faculty, tuition and fees, funding, and other factual data.