Posted by Curtis Rogers, Monday, Mar 27th, 2017
Share: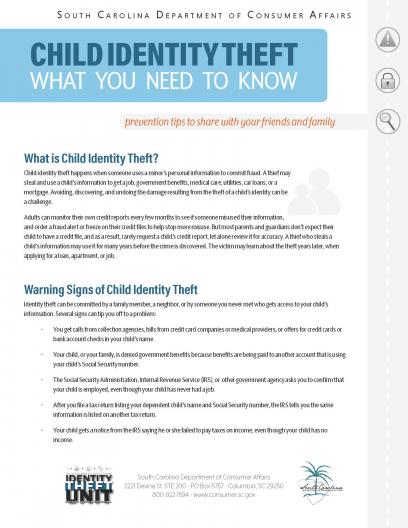 The South Carolina Digital State Documents Depository provides access to publications produced by state agencies and state-supported academic institutions. These publications provide citizens with crucial information about state government, including statistics, annual accountability reports, and data on a wide variety of topics related to the state. The March 2017  South Carolina State Documents publication provides a description, author, and link to the full-text for each new agency document.
This month we highlight the South Carolina Department of Consumer Affairs brochure on Child Identity Theft.  This document explains child identity theft, warning signs of child identity theft, how to protect your child's information and how to teach your child to protect his/her information.