Posted by Curtis Rogers, Friday, May 5th, 2017
Share: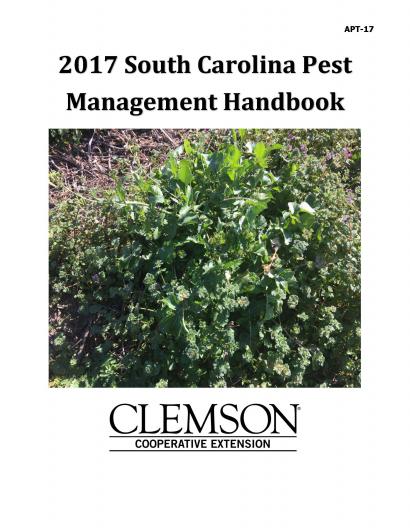 The South Carolina Digital State Documents Depository provides access to publications produced by state agencies and state-supported academic institutions. These publications provide citizens with crucial information about state government, including statistics, annual accountability reports, and data on a wide variety of topics related to the state. The May 2017 South Carolina State Documents publication provides a description, author, and link to the full-text for each new agency document.
This month we highlight the Clemson University Cooperative Extension Service's 2017 South Carolina Pest Management Handbook. This handbook contains a set of recommendations developed by Clemson University Extension pest management specialists and university researchers for South Carolina growers. These recommendations represent their current views on managing field crop pests based on pesticide labels, their own research or experience, and/or a number of other sources. The chemical recommendations provided here are based on pesticide active ingredients.