Share: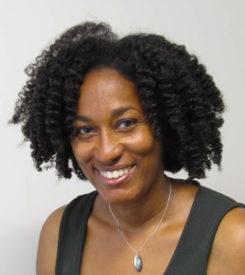 The South Carolina Arts Commission and Hub City Press announce the five books named finalists in the 2016 South Carolina First Novel Competition. The finalists are Ember by Brock Adams of Spartanburg, Falling from High Places by Michael Bruton of Charleston, Don't Go Ramayana by Rush Leaming of Columbia, The Protectorate of Bohemia by Thomas McConnell of Spartanburg, and Bait by Erika Pertell of Spartanburg.
Forty-four unpublished manuscripts were submitted for the prize.
The winner will be announced later this month and will have his or her book published in 2017 by Hub City Press of Spartanburg. Bridgett M. Davis (pictured), author of Into the Go-Slow and Shifting through Neutral, is this year's judge of the biennial First Novel contest. She is a professor at Baruch College CUNY and lives in Brooklyn.