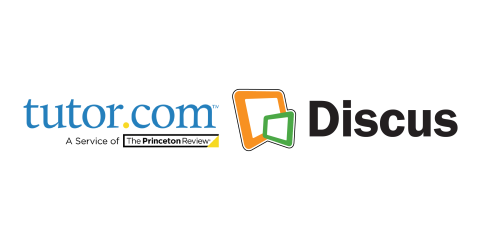 With the new school year underway, we are pleased to announce that South Carolinians have free access to tutor.com via Discus- South Carolina's Virtual Library and their public library's website through August 31, 2021. This online resource connects students (and parents!) with expert tutors and career coaches in more than 80 subjects and test prep areas. The K-12 Student Center has a variety of ways to help including Live Homework Help®, the WriteTutor™ Center (a real-time writing center), the Test Prep Center, and the SkillsCenter™ Resource Library. Students and parents may access the Study Skills Coaching and Parent Coaching for Student Success resources seven days a week from 8:00 a.m. to 10:00 p.m. Practice quizzes, worksheets, videos, and tutorials are available any time.

The South Carolina State Library first offered access to tutor.com as a way to help families during the COVID-19 shutdown. The response was extremely positive, particularly with science, mathematics, and reading. SCSL Director Leesa Aiken says, "Libraries respond to the changing needs of their communities. We identified a need when schools closed and children moved to an e-learning platform; we contracted with tutor.com to help students, teachers, and families with any gaps created by the transition. We were so pleased with the feedback we received from students regarding the ease of use and helpfulness of the tutors that we decided to extend our contract. We believe the one-to-one assistance that tutor.com offers will help our South Carolina children excel, and provide teachers and families with a beneficial resource as well."

Tutor.com has twenty years of experience providing online tutoring, homework help, and test preparation and has served more than 18.5 million sessions. Ninety-five percent (95%) of their survey respondents report that tutor.com helps them improve their grades, complete their homework assignments, and raise their confidence.
To get started:
• Visit SCDiscus.org.
• In the A-Z list of resources, click on tutor.com
• Login with your DISCUS account to get immediate access.