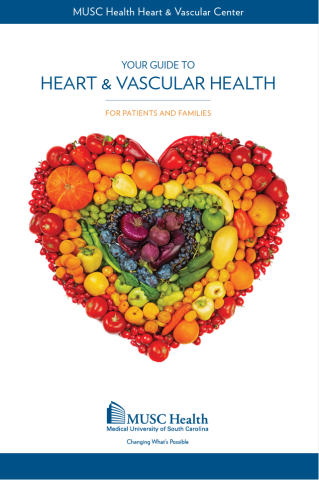 The vibrant, colorful fruits and vegetables arranged in the shape of a heart pump this Guide to Heart and Vascular Health to the top of the July 2022 list of South Carolina State Documents. The MUSC Health, Heart and Vascular Center uses color, spacing, and graphics to break down the "dos" and "don'ts" of heart health into small bites of information, making it easier for users to take a proactive approach toward healthier lifestyles.
The complete July 2022 list of new electronic South Carolina state documents is available. The South Carolina Digital State Documents Depository provides access to state agencies' publications. These publications provide citizens with crucial information about state government, including statistics, reports, and data on a wide variety of topics related to the state.
For more information about our documents depository, visit our online guide.