Image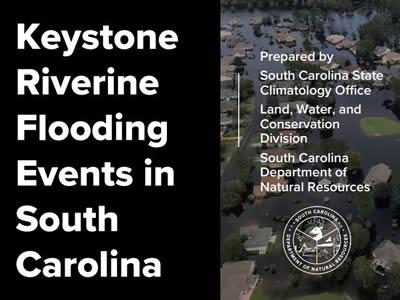 Nature's history is recorded by us. We may document the way natural events affect us, what they teach us, or how these events change the natural world around us. Our May 2023 featured state publication is an example of this type of documentation. "Keystone Riverine Flooding Events in South Carolina," from the South Carolina Department of Natural Resources, State Climatology office, provides a history of some of the most significant flooding events observed in South Carolina since 1900. While not a complete list, this publication offers us snapshots of many of the flooding events that occurred, explains the conditions that caused them, and describes the damage each event left behind.
The complete list of new electronic South Carolina state documents is available. The South Carolina Digital State Documents Depository provides access to state agencies' publications. These publications provide citizens with crucial information about state government, including statistics, reports, and data on a wide variety of topics related to the state.
For more information about our documents depository, visit our online guide.