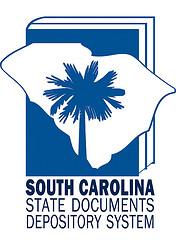 The South Carolina Digital State Documents Depository provides access to publications produced by state agencies and state-supported academic institutions. These publications provide citizens with crucial information about state government, including statistics, annual accountability reports, and data on a wide variety of topics related to the state. The new August South Carolina State Documents monthly publication provides a description, author, and link to the full-text for each new agency document published in August. The publication archive is also available for April-July. Below is a state document by Clemson University published last month.
Clemson University, Institute of Computational Ecology
South Carolina Water Resources Conference
Journal of South Carolina water resources - 2014
This journal corresponds closely to the October, biennial meeting of the South Carolina Water Resources Conference. The aim of the Journal of South Carolina Water Resources is to provide a forum for articles about the condition of South Carolina's water resources, with the goals of influencing science-based management decisions and heightening awareness of our water resources.