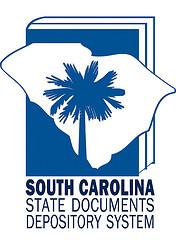 The South Carolina State Library will announce the selection of the most notable South Carolina state government documents of 2014 at an awards ceremony held on May 20 at 10:00 a.m. at the South Carolina State Library, 1500 Senate Street, Columbia.
South Carolina state government documents come in many formats and those selected include state agency publications, reports, magazines, and websites. The selection is announced annually in honor of Freedom of Information Day, March 16, the birthday of President James Madison, an early proponent of citizen access to government information.
Winning documents were selected by judges, including State Library staff members, document librarians from around the state, and state employee representatives. All documents will be available to view at the State Library after the award ceremony.