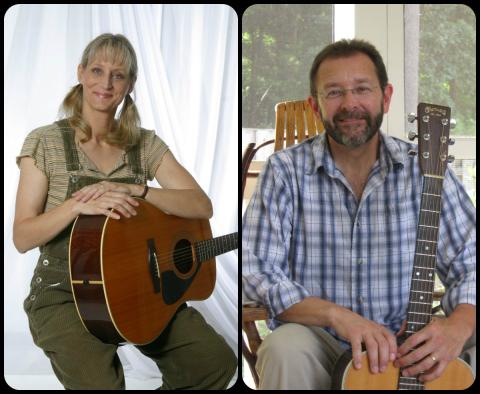 Laurens County Public Library system is excited to host two storytellers and singers during the month of March. These programs are a part of the Family Night Out series. Families from around Laurens County are encouraged to come to these events to enjoy activities, story times, and special guests.
On Tuesday, March 14 at 6PM, the Laurens County Library Youth Services will host Sharon Clarke, "The Story Lady," at the Laurens Library. She will entertain with her unique blend of music and storytelling to delight and captivate her listeners. Sharon Clarke, also known as "The Storytelling Troubadour" is a mother, grandmother, storyteller, songwriter, entertainer and educator. She has been entertaining audiences of all ages throughout the southeast for over 15 years. She worked in early childhood education and in Youth Services Programming for the Public Library System before venturing out into storytelling full time. She is a member of the North Carolina Storytellers Guild, The National Storytelling Network and is the owner/director of Mini-Minstrels Music for Kids.
On Tuesday, March 21 at 6pm the Laurens County Library Youth Services will host Tom Fisch at the Clinton Library. With the backdrop of the Blue Ridge Mountains for inspiration, Tom and his music have found a comfortable place to call home. Wherever he performs, audiences continue to connect with the warm, appealing style, diverse range of material and talent this seasoned performer brings to the stage.
For more information on Youth Services programming and offerings, please call the Laurens Public Library at 864-681-7323 or visit our website at www.lcpl.org.