Image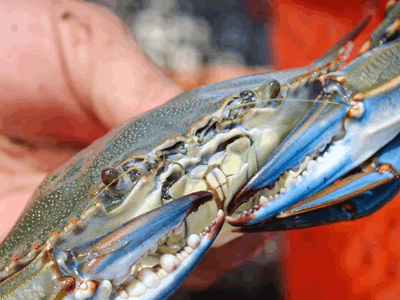 Based on its importance as a food source and vital species for the coastal food web, the health of the South Carolina blue crab population is of concern to both commercial and recreational crabbers. In 2021, South Carolina Department of Natural Resources (SCDNR) biologists and fisheries managers began researching factors that impact the blue crab population in the state. "Status Report & Recommendations for the Sustainability of South Carolina's Blue Crab Fishery" is the result of that research. This report provides an overview of the state's blue crab research and monitoring efforts, commercial and recreational crab fisheries, public perceptions of these fisheries and preliminary management recommendations. The comprehensive research and historical legal background included in the report make it our choice for the March 2023 featured state document.
The complete March list of new electronic South Carolina state documents is available. The South Carolina Digital State Documents Depository provides access to state agencies' publications. These publications provide citizens with crucial information about state government, including statistics, reports, and data on a wide variety of topics related to the state.
For more information about our state documents depository, visit our online guide.